One of our most exciting finds has been Wave Hill's Family Art Project. As a long time resident of the Bronx, I'm almost ashamed to say I've never heard of Wave Hill before looking for unique activities that would not break our bank. Almost every weekend, families can visit Wave Hill from 10:00am until 1:00pm and participate in different craft projects, enjoy story time and explore the expansive grounds. Another perk is the amazing view of the Hudson River and New Jersey. Best of all, it's  FREE on Saturdays, as long as you arrive by 12:00pm. If you've never had a reason to visit the Bronx, here is a great one.
Things To Do During Your Visit
There are a number of events that take place on the ground, although of trips have primarily surrounded the Family Art Projects on weekend mornings. You can pack your own snacks, a blanket and scooters for kids to enjoy during your visit.
The grounds provide an expansive playground to explore in addition to the facilities on site. While you can spend an entire day exploring, it's better to take a few moments to decide which areas you would like to focus on and checking those out first. You can honestly visit a dozen times and each experience would be different.

If you forgo snacks you can visit the cafe, which is located in the historic Wave Hill house. The meals are locally sourced from a farm in upstate New York. They even have kosher, vegan, gluten-free and kid friendly meal and beverage options.
Before you leave, stop by the Shop and grab a few unique gifts to take home or share with others. You can find everything from seeds, honey, educational toys to photographs that are displayed in exhibitions.
Wave Hill began as a private residence in 1843. Over the years grounds were expanded and remained a residence through the end of the 19th century. During that time, President Theodore Roosevelt and even Mark Twain lived and enjoyed spending time here. In 1960 the landed and buildings were deed to the City of New York. In 1983, the estate was added to the roster of the National Register of Historic Places.
Today it is a 28-acre cultural center and garden nestled in the Riverdale section of the Bronx. The gardens, woodland paths (where you can even find bee hives) and tours provide you with many things to do during your visit. If you need a break, or even a little siesta, snag a lawn chair and enjoy the sounds of nature as you forget that you're in New York City.
If you plan to drive to Wave Hill you simply need to type Wave Hill (4900 Independence Avenue, Bronx, NY 10471) into your GPS. Throughout 2020 the on-site parking lot is undergoing renovations, but it is possible to find street parking (read the street signs) or ask the front gate for assistance finding the temporary off-site lot. The shuttle makes pick-ups from the Riverdale Park lot at 27 and 57 minutes after the hour, starting at 8:57AM. The last pick-up is at 4:27PM.
You can also make your way to the grounds by taking the 1 train (Van Cortlandt Park–242nd Street stop) or Metro North  (Riverdale) and taking one of their free shuttle vans to Wave Hill. The shuttle is available Tuesday through Sunday, year-round. Look for it in front the the Burger King on Broadway near the W. 242nd St. station.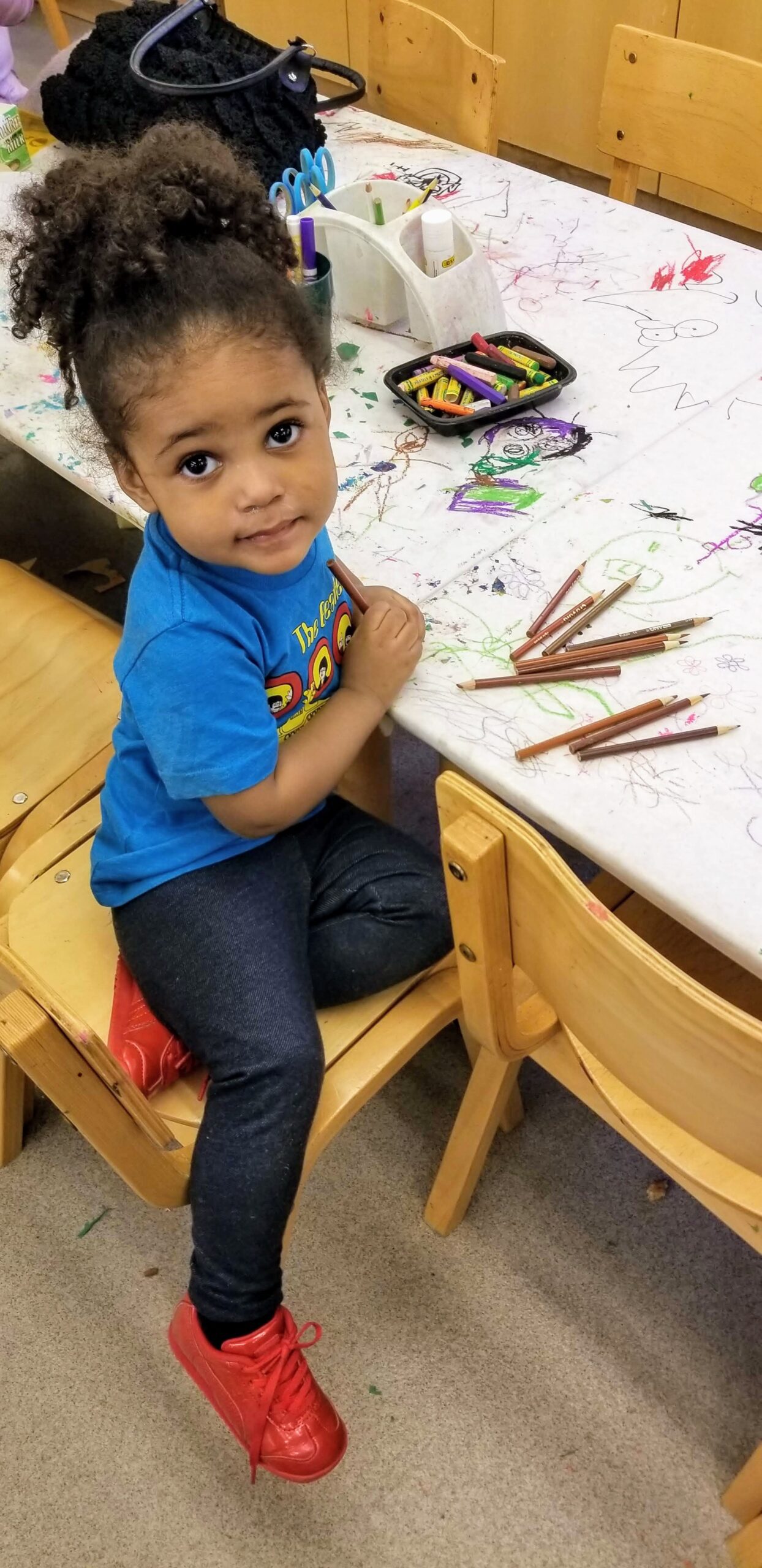 Most weekend mornings (until 1pm) you will find that Wave Hill has a family-friendly event. The Family Art Project is an activity that can be enjoyed by children of all ages. There is an abundance of space so you don't feel cramped, even on busier weekends. Taking part in these activities gives children the chance to engage with each other in the communal play and activity spaces. This is a great place for children and adults to make new friends.
When you enter the ground head towards the Sally & Gilbert Kerlin Learning Center by heading right and walking past the shop.  There is a play area for smaller children and those that just need to break up their time while working on their projects. Sometimes you can even catch a puppet show or story time.
Children are encouraged to play, touch things and challenge themselves with this nature themed and inspired projects. With a number of recycled and natural products used, you don't need to worry if they accidentally snap a cinnamon stick, just grab another.
Remember, admission is free on Saturdays until 12pm!! If you are not able to enjoy Wave Hill on the weekend you also receive complimentary admission on Tuesday until 12pm.