Exploring Meerkats are a mother and daughter pair from New York.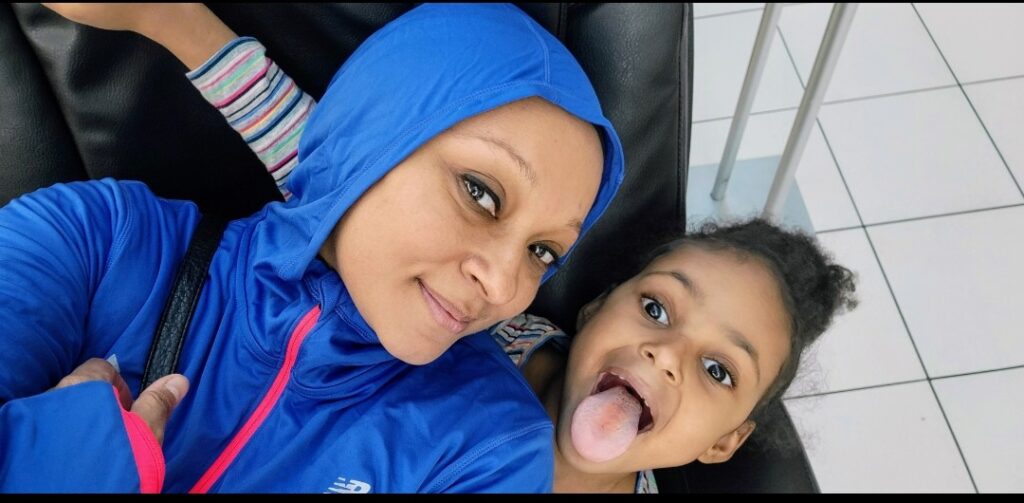 Over the past six years Stazi and I have grown practically inseparable. During this time I'm pretty sure that I've learned more from her than she has from me. We both enjoy adventure and exploring the world around us, even if it's in our own backyard. As she grows, so do I. We look forward to sharing our adventures, experiences and helpful information with those who may benefit from it. This little part of the vastly growing internet serves as a way for us to capture our memories and share helpful information with others. One day I want Stazi to be able to look back and see & read things she may not remember about her childhood and learn from what I have learned in not only motherhood, but my deen.
Stazi is a precocious six-year-old who doesn't shy away from a challenge.  I'd like to think the fun truly started when she came into this world, in a pool in our living room. Today she loves being water, hiking, traveling and testing every boundary imaginable. Currently she is gaining interest in languages (Spanish, English and a bit of Arabic). Being outdoors and meeting people or visiting new places have become something she looks forward to. It doesn't matter whether it's a cow, goat, chipmunk or dog; she has a major interest in animals.
Mom grew up in a military family. Having parents that enjoyed traveling and having lived in homes across the US planted a desire to travel and explore. My goal is to eventually travel to every continent and every state in the US. As I work towards that goal I will hopefully adopt a more minimalistic lifestyle that affords us this opportunity.
We reside in New York City and our goal is to explore the many great spaces and places waiting to be found. As we find new activities and try our favorites we will share them here. City gardening, sustainability and composting are on the agenda for topics of interest by Stazi, mom is focusing on bettering her reading and writing in Arabic, strengthening her deen (Islam), sewing and whipping up a batch of soap.